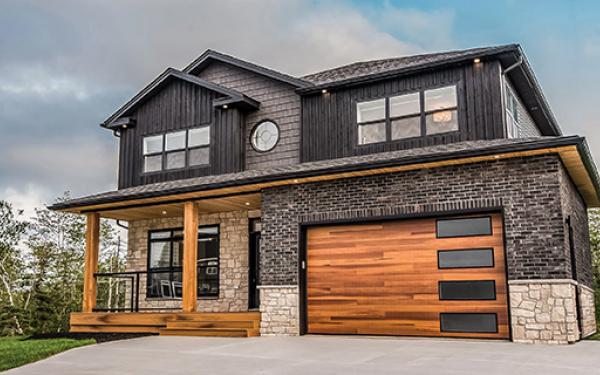 Accents
The most realistic woodtone paint in the industry. When C.H.I. prints this image on a door it's not just a paint scheme applied by a roller and repeating the pattern every 24" like their competitors, this is an actual duplicate of a real board chosen for it's beauty and grain. You will not find any repeat on this door. To protect your investment a UV topcoat is applied. No fading here, no brown door that somebody added some white to, no sandstone paint that turns pink, not from C.H.I.
C.H.I. didn't stop at one model of door to do this to. Accents are available on Raised panel, Carriage House, Horizontal "Planks" and another industry first, Images. They take a flush door and print and image on it to replicate a farm style overlay door or even a beach scene or any other image you can imagine!
Woodtone colors will compliment almost any house. We have a variety of colors to choose from, Dark Oak, Mohagany, Light Oak, Cedar, and the newest... Driftwood! Stop by our showroom and see actual life size models and experience it for yourself.